Fashion marketplace
that protects our planet
We made
Mobile development
Website
Industry
Retail; E-Commerce; Fashion; Environment protection
Technologies
Microservice architecture, Swift, Symfony, AWS, Stripe
Partnership period
11/2020 - present
Executive Summary
The Impressit team took responsibility for building an entirely new marketplace platform for a fast-growing fashion startup ESOOKO and migrating their existing databases to the new system. With modern technologies, native solutions, microservice architecture, and a well-defined development roadmap, we managed to deliver all results when expected and according to the business requirements.

Client Background
Angus Morton and Jacob Simons are two friends who love fashion but are very concerned about the damage that the fashion industry is causing to our planet. They were excited by the idea of creating a unique digital product that promotes second-hand fashion among young people, thus reducing the need for new clothing production. Beyond this, they had a bigger goal in mind: not only to limit the damage to our planet caused by fashion, but to contribute to its recovery at the same time. Thats why in summer 2019 Angus and Jacob co-founded ESOOKO, a new online marketplace where users can both buy and sell clothes whilst simultaneously contributing to environmental initiatives such as coral restoration, tree planting, and education of the next generation.

Objectives
After successful concept validation via a web-based marketplace, which attracted an extremely positive market response, the ESOOKO team decided to replace their out-of-the-box solution with iOS and Android applications. The market is competitive and deadlines were tight, but the Impressit team confidently accepted the opportunity to build the first iOS platform and provide ESOOKO users with another convenient way to protect the environment.
Why Impressit?
Due to their rapid growth and lack of tech experience, ESOOKO were urgently looking for a high-quality tech partner. They needed someone they could trust, who could take full responsibility for the whole development process. Here at Impressit, we were so serious about working on this project that before even submitting a proposal we undertook detailed market and user research and created a quick prototype to demonstrate our expertise. During the presentation of our proposal we gave detailed answers to every question and were able to demonstrate that we could meet every requirement. As a result, the Impressit team was chosen as a future tech vendor.
Would you like to connect?
Leave us a note and we will contact you within 12 hours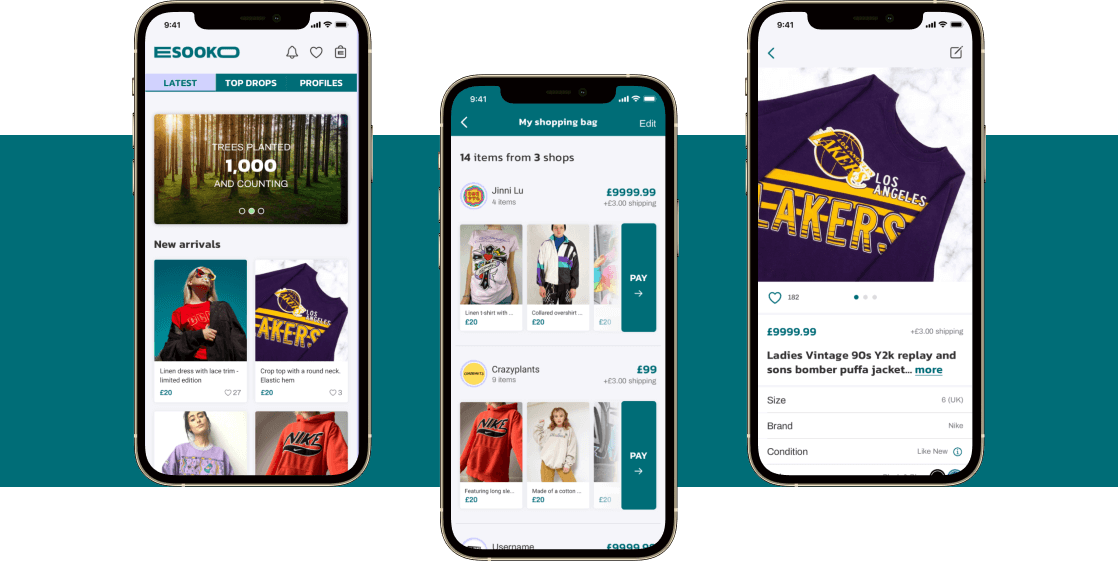 Development process
The project kicked off with a planning phase, during which our Software Architect created a detailed roadmap and set up the environment, services and architecture, and our Product Manager defined the main requirements and user journey. After the first month, two of our senior iOS engineers and one UX/UI Designer joined the team. Proper planning allowed them to move efficiently through the roadmap with a dynamic pace of development. As a result, an experienced QA tester and another Senior IOS developer joined the ESOOKO project shortly afterwards. Our team builds mobile applications from scratch and achieves all milestones and development goals successfully. We consult stakeholders on future improvements and brainstorm innovative ideas and the best ways to implement them, to bring even more value to the already outstanding product. For the ESOOKO project, backend development is now finished and work on the front end of the application has begun. We are currently transferring data from the existing website to the brand new app and completing transaction features, after which the app will be ready to launch.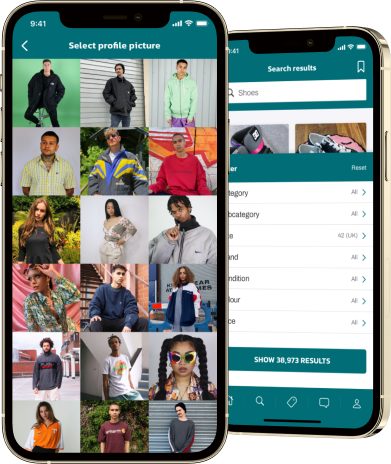 Challenges
From the very beginning ESOOKO wanted to create a system that would immediately be capable of handling 50 000 users, so it was decided to work with microservices. We can readily increase the number of microservices in accordance with user behaviour, thus regulating the load on the system as a whole. The system needs to be scalable and this architecture is a great solution for achieving that. Without any doubt, another challenge in application development is Transactions features. It is essential to implement these properly and answer the key questions of where do the transactions come from, how are they processed and how does the seller receive their income? Firstly we considered using PayPal, but since they have changed their business model and no longer accept new companies, the final decision was made to go with Stripe. PayPal and Stripe both have similar pricing (2.9% + $0.30 per online transaction) and both support invoicing and recurring payments, but Stripe offers a deeper feature set because of superior developer tools and has an excellent reputation within the software development community. The challenge for us was that Stripe supports only 35 countries and each country has its own legal boundaries, which means not everyone can become a seller. To cut a long story short, it was necessary to go through a lot of live chatting with Stripe representatives and discuss every specification for each country, to ensure that it is possible for residents of each country to become a seller.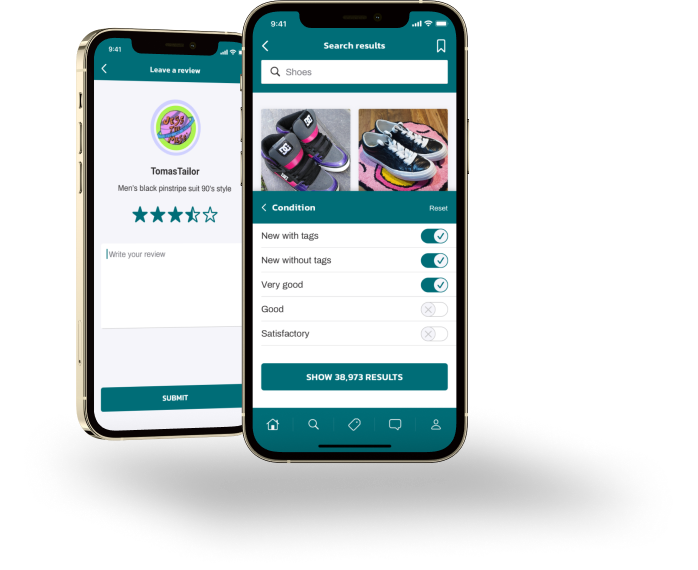 Value delivered
In 2021, over 2.14 billion people worldwide are expected to buy goods and services online. In the UK alone there are over 40 million e-commerce apparel users, and internet sales accounted for over 35 per cent of all apparel sales. The Impressit team is building mobile applications that are expected to immediately provide 50 000 new ESOOKO users with a fast and convenient platform to buy and sell clothes whilst protecting our planet.
We at Impressit took full responsibility for product strategy and development, allowing ESOOKO's co-founders to focus on building their business. With the use of Agile workflow and proper planning, we moved efficiently through the development roadmap. As a result, most of the desired features are now complete and fully meet the client's requirements. We are looking forward to the ongoing development of the Android version of the app.