About us
Impressit journey started in early 2018 to help clients build world-class digital products with outstanding user experiences. This is possible due to our team of analytical thinkers, talented designers and experienced engineers who are committed to delivering only outstanding results and exceed expectations. We avoid the ordinary and strive for the exceptional.
"I'm impressed!" - was the feedback of our first client when our co-founders Roman Zomko and Andrew Lekh demoed the finished product. That's how the name Impressit was born and since then our mission is to hear the same feedback from every single individual working with Impressit.
Our reputation is built on great results and mutual trust
To be honest, it's the foundation for a long and pleasant relationship in any context, and this is what makes us Impressit.
Are you good at sport, cooking or even building rockets?
That's awesome. We are great at building bespoke software solutions, so leave it for us cause we provide only great results.
Impressit always delivers
We are a team of creative thinkers and game changers who are confident in every project and do whatever it takes to always deliver on commitments
If you're not willing to take a risk you cannot become your best
All of our team members are open-minded, crazy about new opportunities and willing to get things done despite any challenges
Meet our founders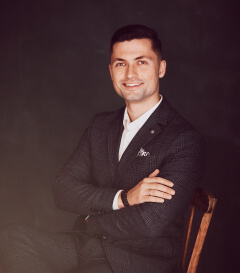 Roman Zomko
CEO and Co-Founder of Impressit
An expert in customer experience and team management. Over the last 7 years helping digital startups and SMEs to fill the gap in their technical capabilities.
Being committed to excellence in client experience, ethical culture, genuine desire to help grow ideas into operating businesses and the focus on getting the job done are the things you can expect from Roman during the whole cooperation process.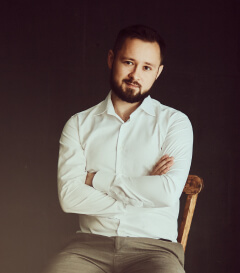 Andrew Lekh
CTO and Co-Founder of Impressit
A passionate technology enthusiast with 11 years of experience in software architecture and design. This includes the development of complex e-commerce platforms, SaaS solutions, ERPs, online marketplaces, and games.
Responsible for every tech aspect at Impressit and control the entire course of every project delivery.